We made our stoneware with love. we keep develop ourselves with new techniques and designs to meet our customers' need.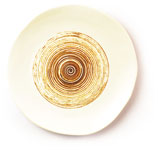 Our stoneware is only 0.01% water absorption less than porcelain rather than that you can color and design on stoneware to be more attractive than white. We offer idea and fun for your table.



All of our stoneware is made from natural resources; clay, ore and secret material in high temperature so it is friendly with microwave and washing machine, especially safe for food.